Innovation Overview
The Complex Weapons Innovation Technology Partnership (CW ITP) provides a focus for Anglo-French collaboration and co-ordination of research into complex weapons technologies across MoD (Ministry of Defence), Industries, Small–to-Medium Enterprises (SMEs), and Academia.
The fundamental objective is to foster collaboration between leading British and French industrial concerns and academic establishments in the delivery of low Technology Readiness Level (TRL) technologies relevant to future complex weapons, specifically aimed at TRL levels 1 to 4, and support het assessment and exploitation into future products of these technologies.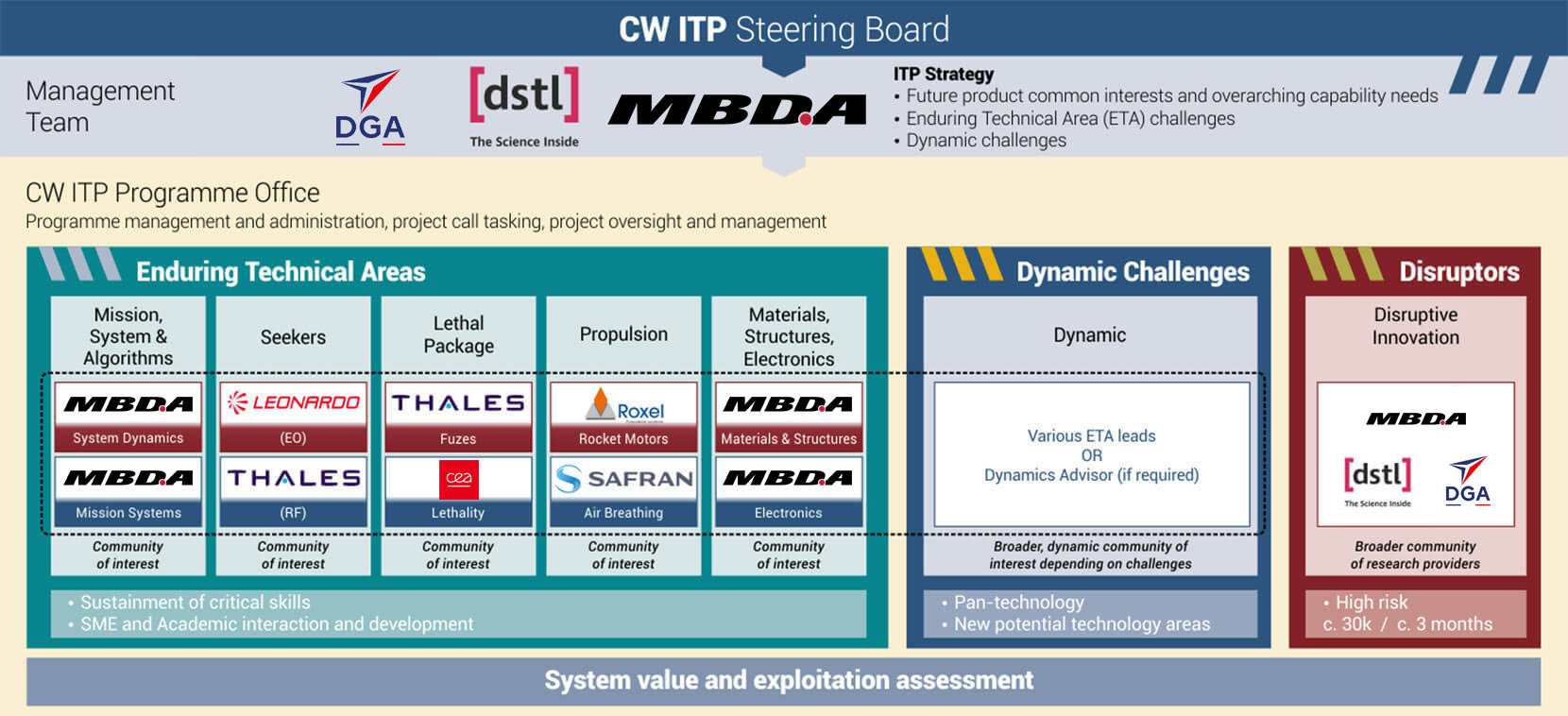 A rolling 2-year schedule
The CW ITP is based on a two-year rolling schedule with the call for Enduring and Dynamic research proposals launched in October, focussed on the Conference every other year. Projects of between 1 and 2 years duration will support more varied research goals and substance, complemented by the shorter Disruptor tasks launched twice per year. The schedule is designed such that projects complete in good time to present research highlights at the conference.